As a leading Gaming brand that is dedicated to India market, MSI has been gaining massive successes in major cities across India. To provide extraordinary gaming experience and service for all the gamers in Kolkata, MSI now partners with Galaxy Computech at E mall and Regenersis service center. Gamers can visit Galaxy at E Mall and enjoy MSI latest Intel 7th Gen laptops and VR ready products without traveling far. Galaxy, as a prestigious laptop shop in Kolkata, now presents MSI laptops and awaits gamers to come and experience MSI ultra-performance laptops. A special promotion is also launched in celebration of MSI's entering.
Kolkata: March 23, 2017: MSI, a leader in gaming notebooks, is pleased to announce its' first authorized partner in Kolkata, Galaxy at E Mall. With the dedication to India market, MSI focuses on user experience. MSI believes only by actually experiencing its product, gamer will understand what it is like to game with genuine gaming laptop with numerous gaming features (Built-in Steelseries keyboard, Nahimic audio enhancement technology, Cooler boost technology...etc). Galaxy, MSI first partner in Kolkata, offers the gamers in Kolkata a MSI gaming zone at E Mall. Gamers can simply Visit to the store and get their hands on these cutting-edge gaming laptops.
Galaxy Computech
Working hours of 11:00AM to 8:00 PM Monday to Sunday give a wide window of availability to fit customer's busy schedules and hotline and email address give plenty of ways to get fast reliable service. Number: +91 033 2225-5515, Email: info@galaxycomputech.com, location: E mall, shop no 12, ground floor near ICICI Bank, 8, Ganesh Chandra Ave, Chandni Chawk, Kolkata, West Bengal 700013
Experience Virtual Reality Gaming with MSI Latest VR Ready Product at Galaxy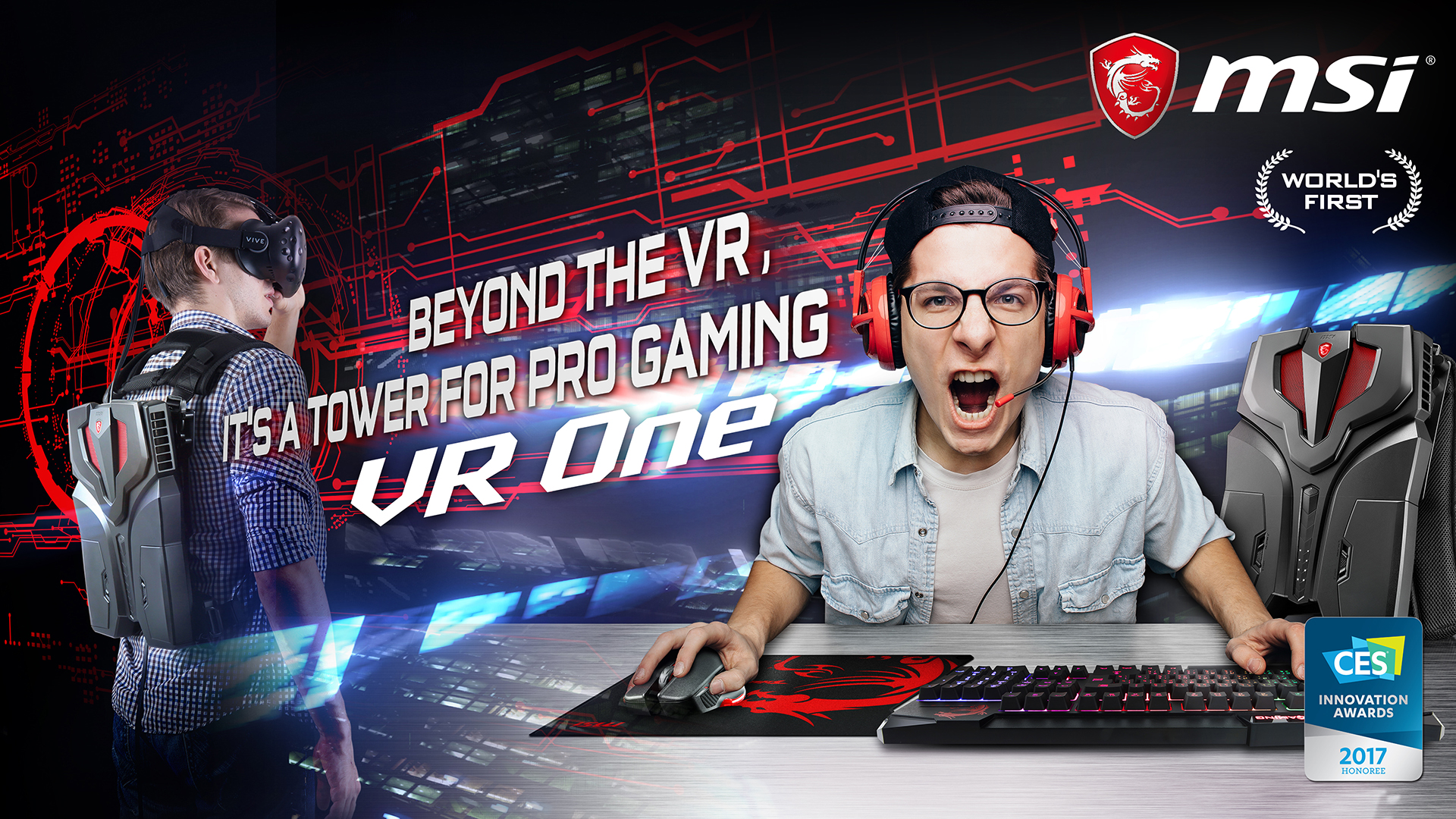 As all MSI products are built to the highest standards, gamers could enjoy ultimate gaming experience on MSI products, even for Virtual Reality (VR). To bring the joy to all the gamers in Kolkata, MSI is pleased to bring its' latest VR backpack, VR one, to the in-shop event on March 23 2017. MSI breathtaking VR ready product, VR one is powered by the latest 7th Generation Intel® Core™ i7-7820HK processor and NVIDIA® extreme level GTX1060 graphics card. Users get to move around and enjoy VR with full movement and total immersion due to the cordless design. No more worries about accidently unplugging the wires between the VR display and the PC. MSI Backpack PC renders greater mobility and freedom for VR gaming.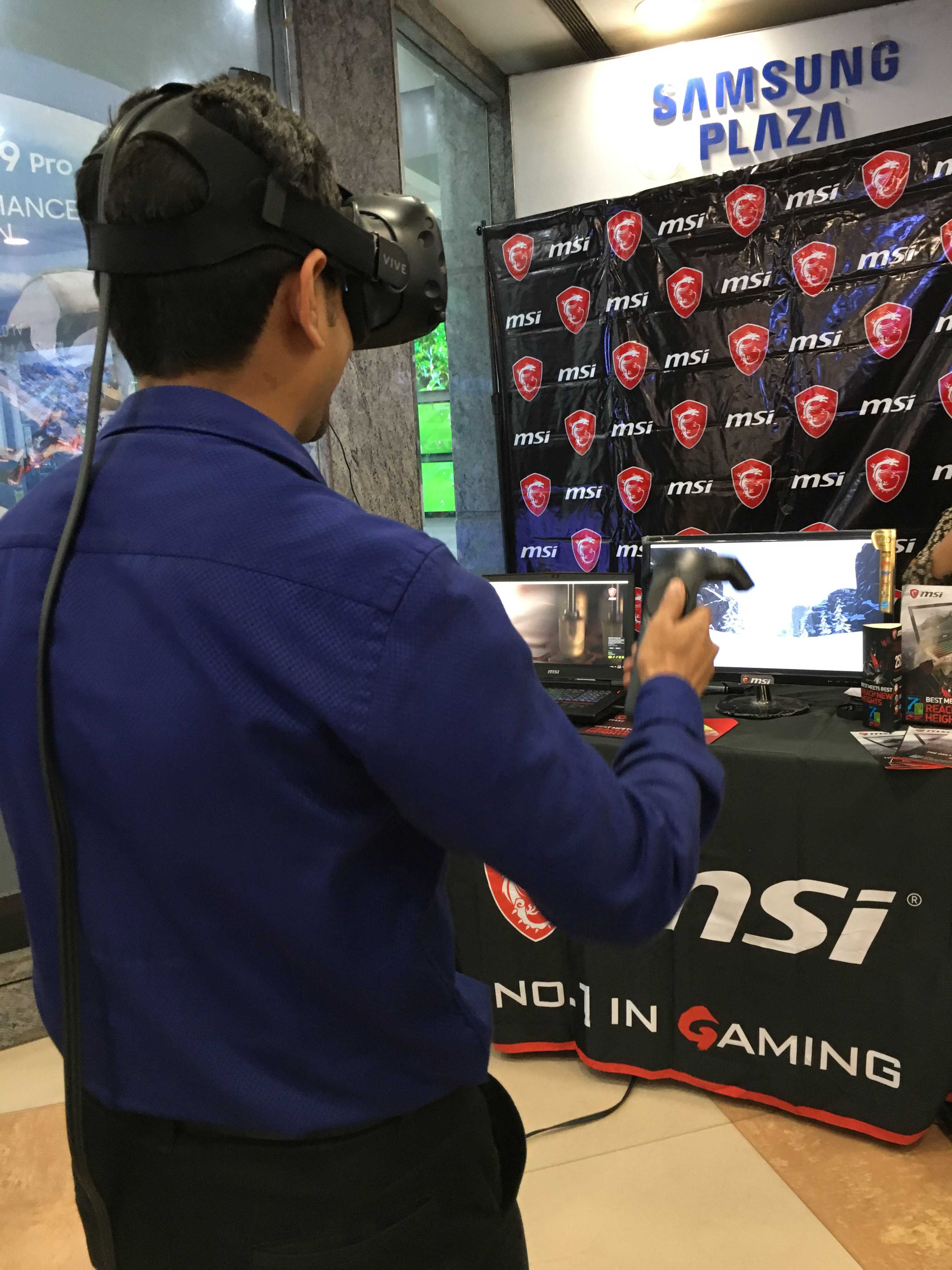 MSI Kolkata Authorized Partner:
Galaxy Computech Pvt.
Galaxy Computech Pvt. Ltd is one of the leading service providers of Computer Accessory Dealers and Computer Dealers in Kolkata. Galaxy experience over many years is that this delivers the best performance and best return on investment for its customers. Consumers can find a wide range of MSI laptops and computer gadgets at the store.
Number: +91 033 2225-5515
Email: info@galaxycomputech.com
Address: E Mall, shop no 12, ground floor near ICICI Bank, 8, Ganesh Chandra Ave, Chandni Chawk, Kolkata, West Bengal 700013
Regenersis Service Center (Kolkata)
Number: +91 40663317/65007613
Email: Debdatta.b@regenersis.com
Address: Trust House , 1st Floor , 32 A Chittaranjan Avenue , Near YogaYog Bhawan ,Kolkata – 700012
About MSI:
As a world leading gaming brand, MSI keeps raising the bar in design and innovation of its GAMING Series products and has been a long-term sponsor of global eSports teams. Outstanding teamwork of MSI's senior R&D staff and professional gamers culminates in the creation of every MSI GAMING product.
MSI offers various gaming notebook series for users with different needs, either for extreme and ultra performance or for average and mainstream gaming experiences. The Powerful specifications will please both gamers and professionals who wish to use High End Applications. A creative professional seeking a portable solution that can both run and create VR apps
●All rights of the technical, pictures, text and other content published in this press release are reserved. Contents are subject to changes without prior notice.
MSI India PR contact
Sameeksha Rastogi